Testimonials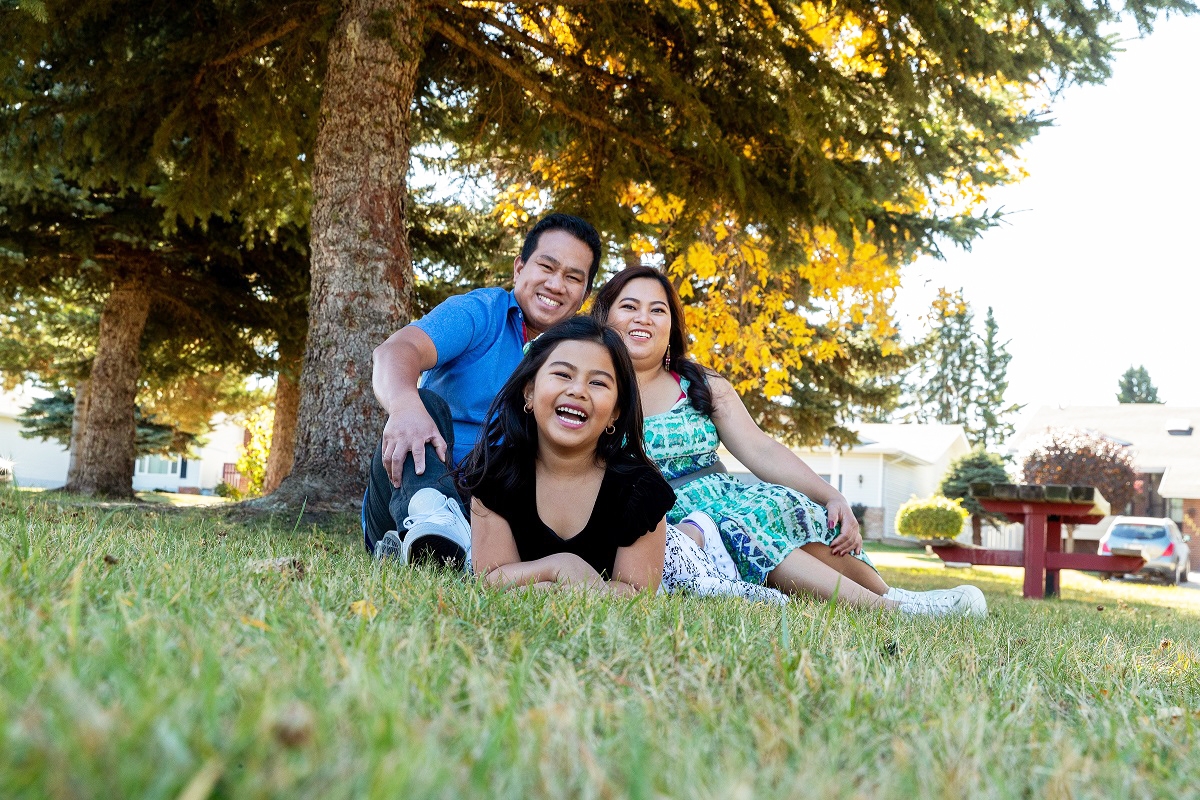 Stephen and Maricel Espano
Maricel and Stephen met in Ponoka after immigrating here from Hong Kong. "I grew up in a small village in the Philippines so I really like that Ponoka is a small town that is easy to get around," said Maricel. "It's also a great place to raise children," she said.
"Ponoka is a safe, welcoming and inclusive community with great schools and so many programs and activities for children," she said, noting her daughter has enrolled in skating lessons, gymnastics, dance, library programs and swim club over the last few years. "And there are lots of well-maintained parks, walking trails and playgrounds for families like ours to enjoy, including a splash park."
"Ponoka is also a very affordable place to buy a house," said Maricel. She and Stephen bought their first house in Ponoka in 2015. "There's a huge difference in housing prices in Ponoka compared to larger communities and cities like Edmonton and Calgary," she said.
When Maricel first moved to Ponoka, she trained and was hired as a health care aide in long term care at the local hospital and at the internationally-recognized Centennial Centre for Mental Health and Brain Injury, one of Ponoka's largest employers. After getting married to Stephen, they decided to start their own commercial cleaning business in Ponoka and were amazed at how quickly the business grew. "We now have five employees and clean for several large businesses around town," said Maricel.
Many of Maricel's extended family have also moved from the Philippines to Ponoka, which is home to a large Filipino community. "Having a Filipino community here is really important to us," she said. "We're a close-knit community that helps each other and is there for each other when we need it."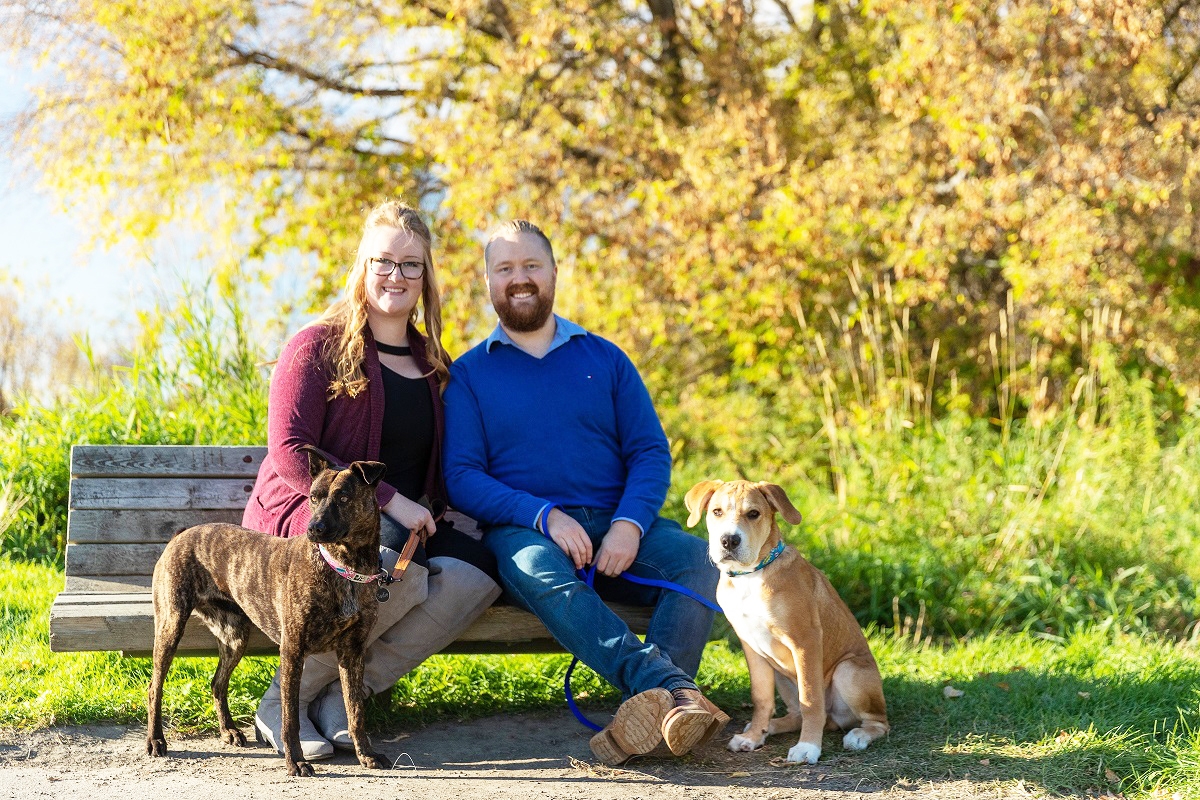 Zachary Wild and Miranda Little
Ponoka's affordable housing prices gave Zachary and Miranda the chance to become first-time home owners after Miranda's new job as a veterinary technician brought them to the community in 2020.
"There was no way we could have afforded to buy a house this nice and this large in Calgary," said Zachary, referring to the five-bedroom home they purchased in Ponoka soon after getting engaged.
Moving from Calgary to Ponoka to start building their new lives together has been a welcome relief for Miranda who grew up in a rural community and found life in the city a bit overwhelming. "I love the small-town feel of Ponoka. It's a quiet, safe community that has everything we need," she said, pointing to the numerous shops, restaurants and businesses in Ponoka, and the community's general hospital and medical clinic. "And the fact that I can drive to work in two minutes is a huge benefit," she added.
For Zach, it's the 10 kilometers of paved walking trails that wind through Ponoka's scenic river valley that he loves most about his new community. "It's a great place to relax and explore with our two dogs surrounded by nature," he said, noting Ponoka's central location just off of Highway 2 gives him the best of both worlds. "It's only an hour to Edmonton or two hours to Calgary so when I feel like visiting the city, it's not that far to go," he said.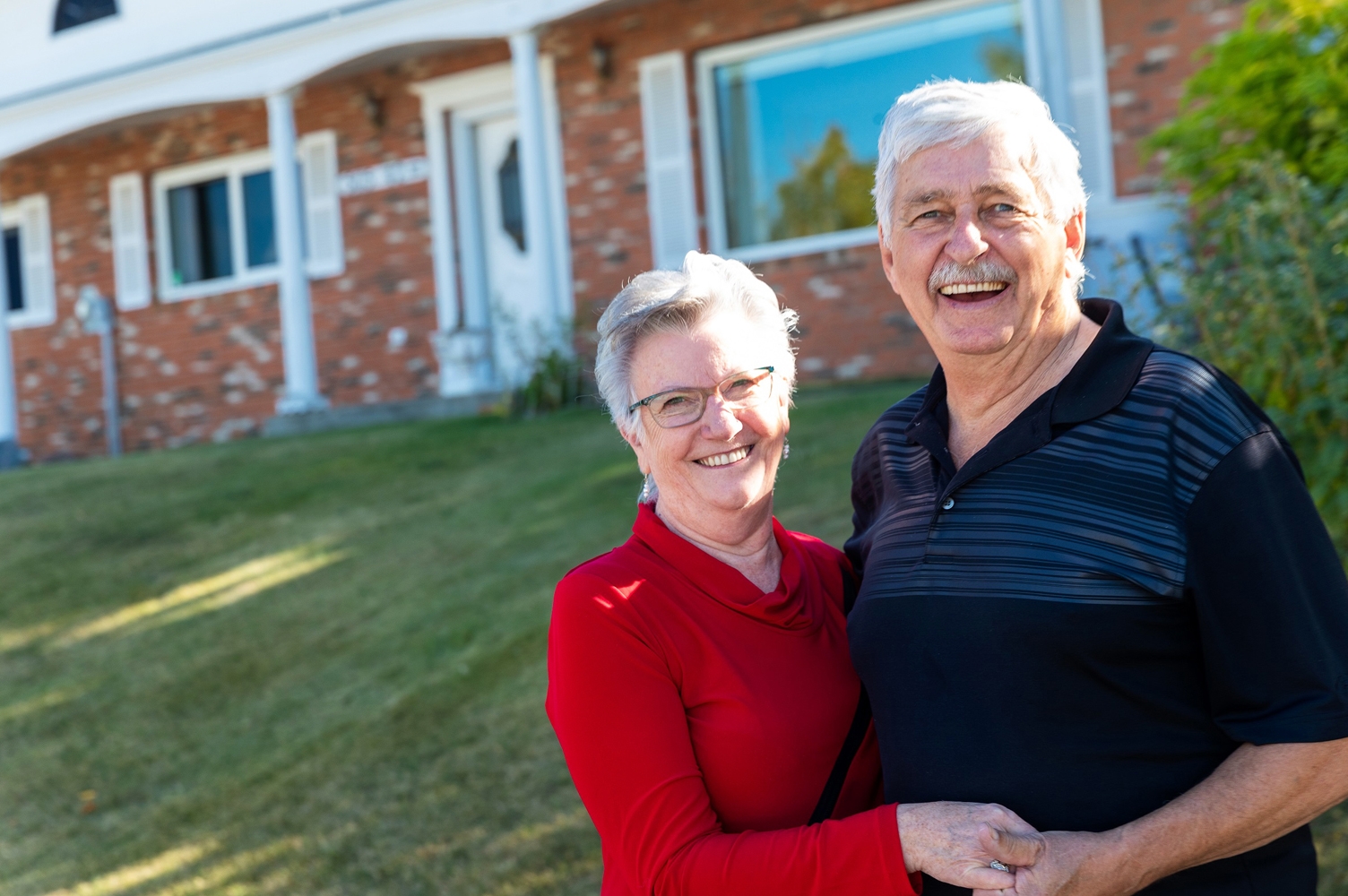 Barry Moen and Kathleen Mennell
Barry moved to Ponoka from Penhold a few years ago to be with Kathleen who has lived here for many years. "We love living in Ponoka because it's a safe and quiet community that's easy to get around. The stores here in town have everything we need and it's a short drive to Red Deer," said Kathleen.
"When COVID restrictions allow it, we enjoy meeting friends at the Seniors' Drop-In Centre where Barry plays cards and shuffleboard and I do sewing and quilting. We also really enjoy walking on the river valley trails and around the neighborhoods in town," she added.
The couple bought a house together in 2018. "Housing prices are very affordable in Ponoka and we found a house that we both love," said Kathleen. "We have a big backyard where we've planted lots of flowers. It's a great place to relax. And there's a finished basement with plenty of space for my quilting and crafts," she said.
"We also have a nice view of the town because we're located on a hillside," said Barry, adding, "We have great neighbors. People in Ponoka are very friendly and we've made lots of good friends."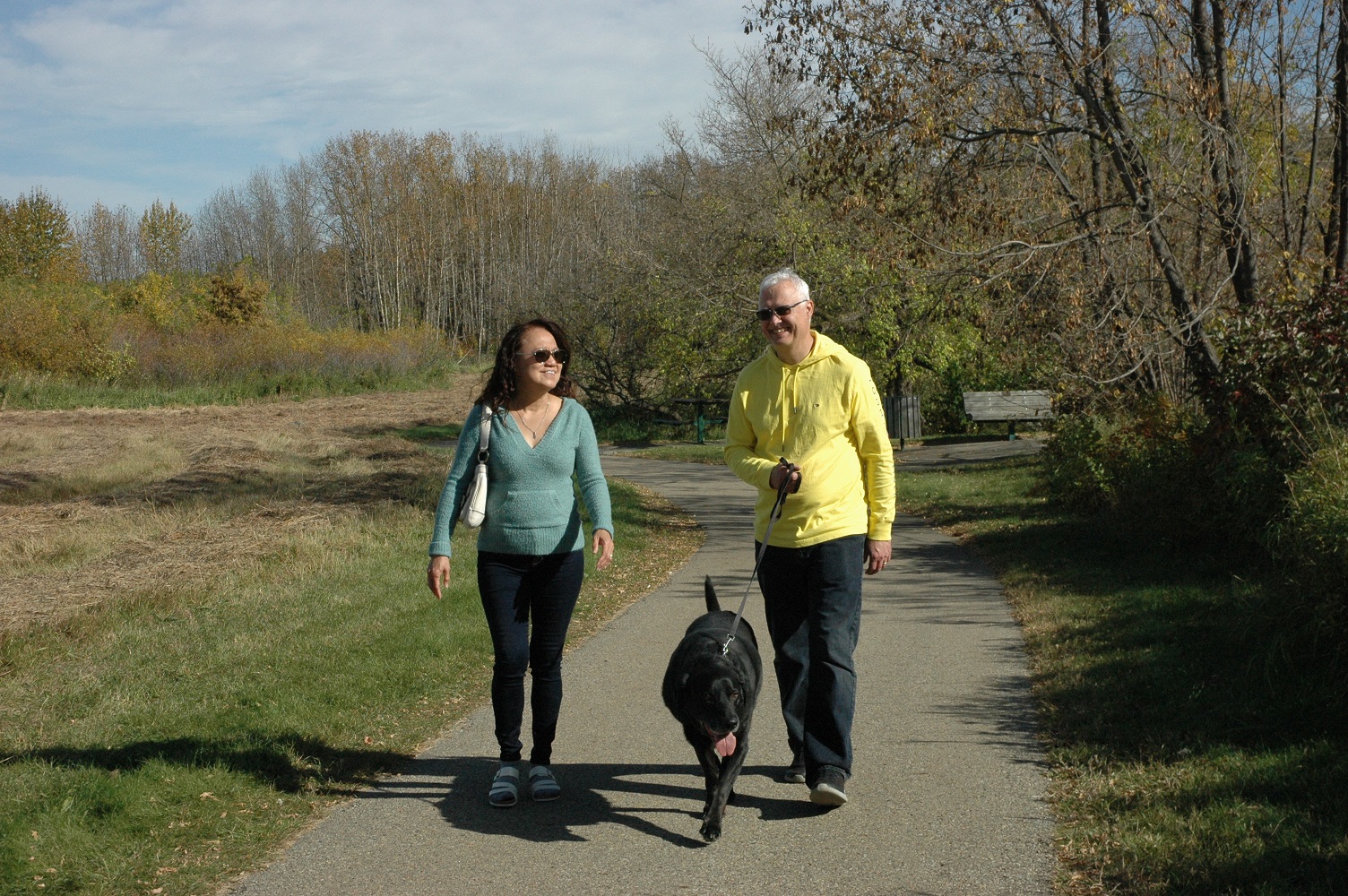 Roger and Judy Ouimet
Roger moved to Ponoka from Red Deer in 2019 to be closer to his job at the Centennial Centre for Mental and Brain Injury where he works in the Occupational Therapy department.
His wife Judy immigrated here from the Philippines and found a job as a Psychiatric Aide at the Centennial Centre, one of Ponoka's largest employers. "We make the same amount of money as you would in the city but our dollar goes further here because housing costs are so much lower than Red Deer," said Roger.
The couple enjoys going for walks along the 10 kilometers of paved trails that wind through Ponoka's river valley. During the summer, they look forward to watching pro rodeo events and concerts on the main stage at the Ponoka Stampede. They also appreciate Ponoka's central location just off of Highway 2. "In less than two hours, we can be in the foothills for a day hike and Edmonton is only an hour away when we feel like visiting the city," said Roger.
"We can buy almost everything we need from the shops and businesses in town," he added, noting "One of the grocery stores in town carries a lot of Filipino products because Ponoka has a large Filipino community, which is really nice."
"What we enjoy most about Ponoka is living in a smaller community," said Roger. "It's easier to meet people here than in the city. It's a very friendly community and Judy and I have made some great friends here."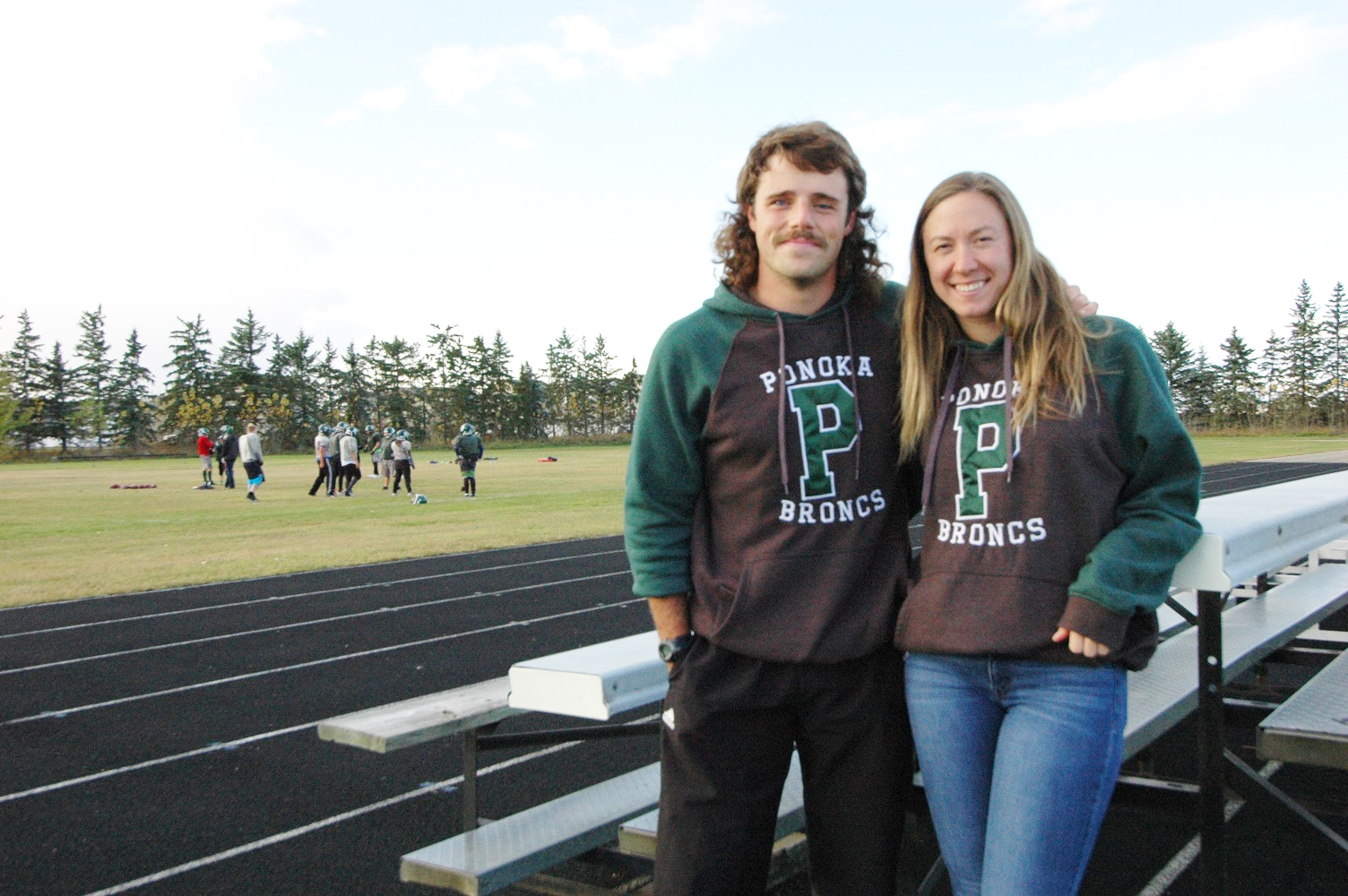 Todd Lewis and Jula Bartfai
Jula spent most of her life in the Niagara Region of Ontario before moving to Ponoka a few years ago to be with Todd. "One of the things I love most about Ponoka is that you can drive 10 minutes east or west and be in the middle of nowhere. It's so peaceful. In the city, you have to drive a long way to be alone," she said.
Jula describes herself as an active person who enjoys going for a run along Ponoka's river valley trail system and working out at the local gym. "For such a small town, Ponoka has a lot of options for staying active and healthy," she said, pointing to the indoor pool complex, tennis, pickleball and racquetball courts, arena, curling rink and 18-hole golf course. "The Ponoka Stampede is also a lot of fun in the summer and there are a lot of great restaurants in town," she added.
Todd grew up in Ponoka and moved back here from Edmonton in 2016 to take a teaching job in a nearby community. He also coaches bantam football. Jula joins him on the sidelines and puts her skills to work as a massage therapist in her role as the team's volunteer sports trainer.
Todd says his love of coaching football is just one of the many things that keeps him in Ponoka. "I love the people here. That's what makes Ponoka such a great place to live. Plus, the housing prices and taxes are more affordable than a lot of other communities," he said.
Jula agrees it's the people that set Ponoka apart. "I've been amazed by how much the community supports each other. Todd's family recently endured a huge loss and so many people came together to support them in every way that they could. People truly care about each other in this town and they make you feel like you belong here."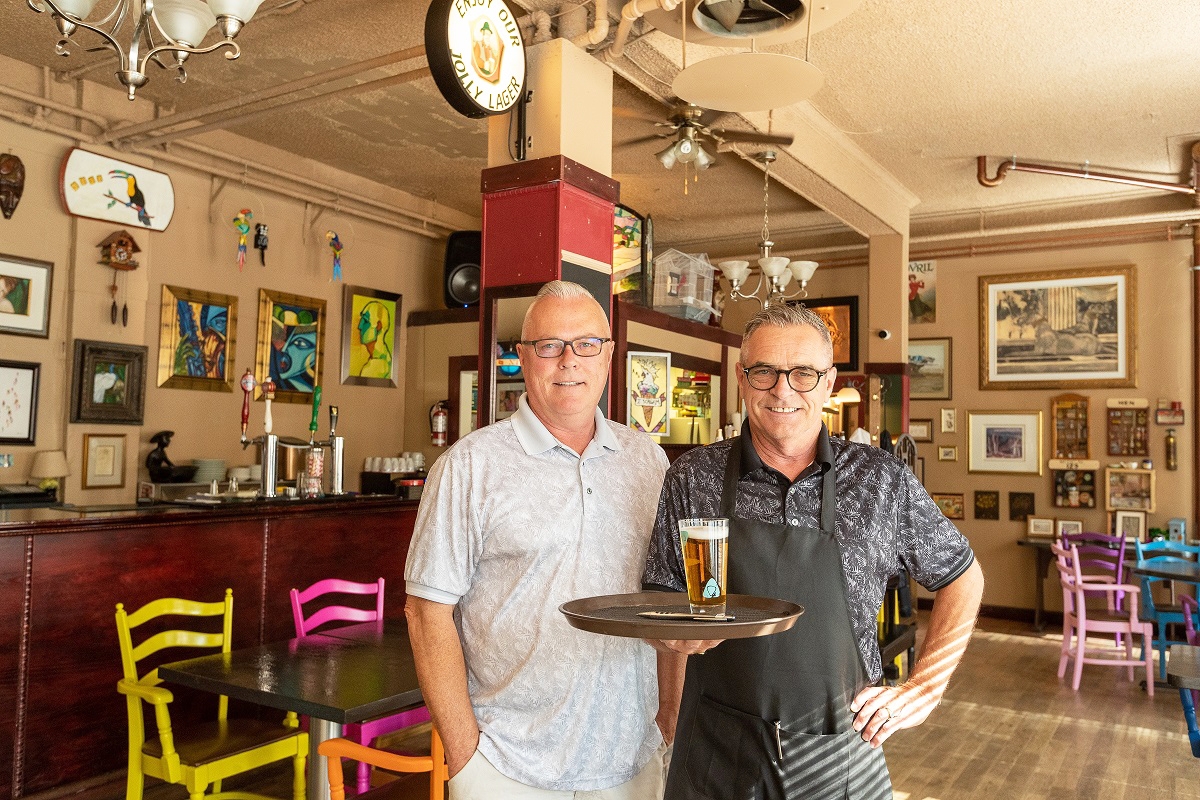 Terry Galbraith and Mike Patriquin
Terry and Mike bought an historical building in Downtown Ponoka a few years ago and moved here from Edmonton to begin a new life in small-town Alberta. "We had been searching for a building just like this. We think it's really important to preserve historic buildings," said Terry, noting he and Mike are both recent retirees.
They bought the 100-year-old Bird Drug Co. building in the heart of Ponoka's downtown. The main floor had been operated as an English-style pub over the past few decades and the upstairs was a large, two bedroom apartment. "Even after spending several thousands of dollars on renovations, buying this beautiful building was still a small fraction of what you would have to spend to buy something similar in Edmonton," said Terry.
In 2020, just as the COVID-19 pandemic was about to hit, Terry and Mike opened a pub-style restaurant on the main floor of their building under the original 'Bird Drug Company' name. "The name hadn't been used since 1949 so we were able to use it for our business," said Terry, noting the building's name comes from Sidney Bird who had operated a drug store out of the building from 1918 through to 1959.
Despite COVID, Terry said business has been pretty good. "Buying the building was a solid investment – not only because it's a well-built, well-preserved historic building with a low price tag – but also because of Ponoka's rich character and all that this community has to offer," said Terry.
"We're excited to be part of the downtown revitalization that's going on in Ponoka," said Terry. "It's a great community and everything we need is here," he said, pointing to the Town's central location on Highway 2, roughly 45 minutes from the Edmonton airport, an hour from the City of Edmonton, and 35 minutes from his cottage on Pigeon Lake.
"Ponoka also has the Ponoka Stampede, which is a really big deal, and there's a gorgeous river valley running through the middle of the community. It also has an historic downtown with a lot of cool and interesting shops and businesses."
"And the people here are fantastic. The downtown businesses really support each other and we have great customers," he said, adding, "We're glad we chose Ponoka. We love it here."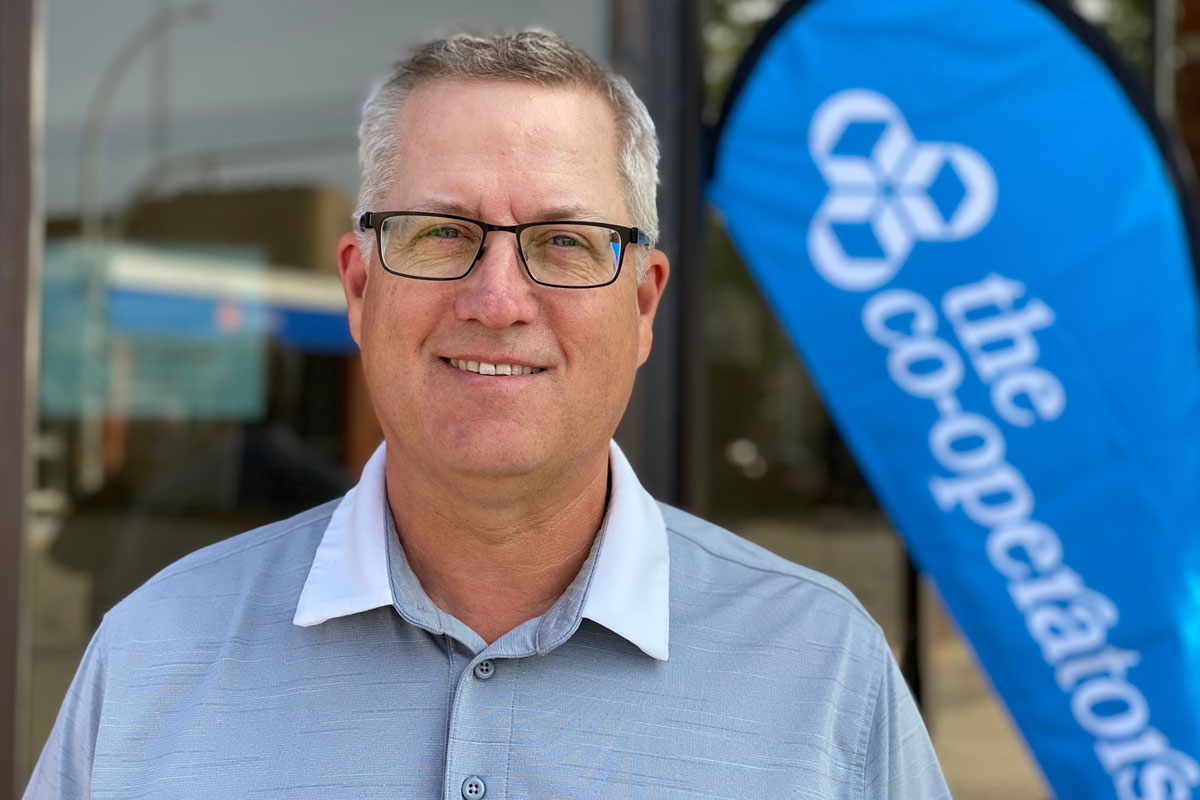 Greg Braat, Owner of Battle River Insurance Ltd.
Represents Co-Operators in Ponoka. Has lived and operated his business in Ponoka for the last 14 years.
"Ponoka offers so much opportunity for businesses that operate here and it's a great place to live. I've lived and worked in nine different places, and it always took time to warm up and become part of the community, except in Ponoka. This community was very welcoming from the start.
It's a diverse town with the Ponoka Stampede rodeo community and the Centennial Centre for Mental Health and Brain Injury, which attracts a lot of medical professionals to the area. We have a vibrant downtown, affordable property values, and taxes are fair. We also have a proactive Town Council and administration that are easy to work with.
Ponoka has great recreational amenities such as an 18-hole golf course, a craft brewery and a curling rink at the local arena. I can also buy most of the goods and services I need right here in town."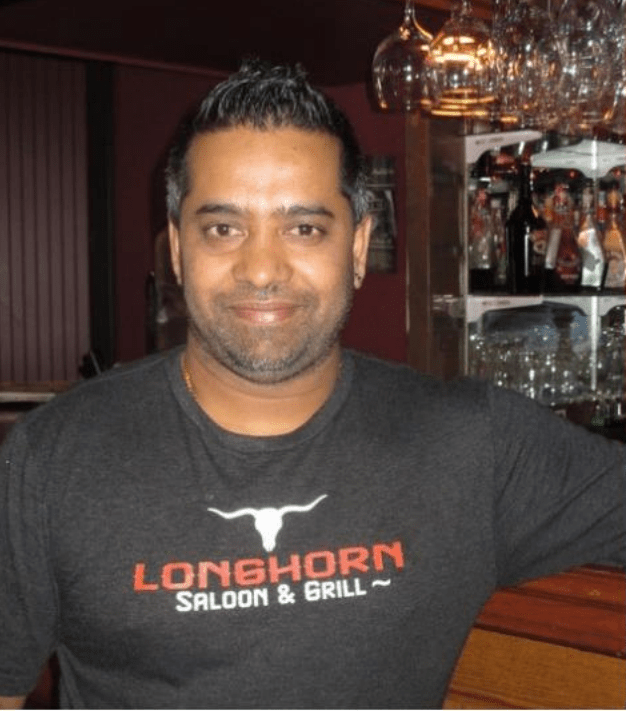 Nuwan Warnakula, Owner of the Longhorn Saloon & Grill in Downtown Ponoka
"I used to work in the restaurant industry in Edmonton for a number of years, but I much prefer Ponoka. It's a great place to raise a family.
The cost of living and rent is reasonable so operating a business here is affordable. I find that in a smaller community like Ponoka, word about your business travels a lot faster than in a larger urban centre, so if you offer a quality product and good service, you can do very well.
I love the Town and the people here. And the community draws visitors from across Alberta to attend events at the Calnash Ag Event Centre and the Ponoka Stampede. I would definitely recommend Ponoka to new businesses considering locating here."